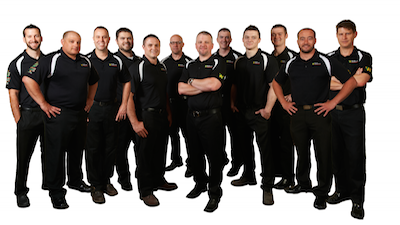 For most service companies, summer is the busiest season in the appliance repair business. Refrigerators especially seem to need attention during the hot months, possibly because customers want to keep the condensers dust-free and the gaskets tight to keep the motor running efficiently — or perhaps because they forget to do just that and their fridge gives up the ghost from overwork.
Whatever the reason for your busy season, during the summer months your appliance repair technicians are probably booked from clock-in to quitting time covering service calls, which leaves little time to attend appliance repair schools to update their training.
But as experience tells us, summer's hectic service call schedule will taper off when the temperature begins to drop. So now's a good time to plan for continuing technical education that your techs can take when their workloads are more manageable and your entire operation swings into a more relaxed mode.
At Samurai Tech Academy, we specialize in on-demand, self-paced online appliance repair training that your techs can take at any time on a learning schedule that works best for them.
You can use our courses to train newly hired appliance repair techs this year or fill in knowledge gaps and enhance the skills of your seasoned service staff ten years down the road. Our courses are updated continuously to incorporate the latest systems and technologies, so they're always up to date — and there's no extra charge!
Check out our website today for more information about Master Samurai Tech appliance repair school online training. Pay for your courses now, when business is booming; use them later, when techs have more time flexibility.