September 22, 2019 at 8:13 pm
#12390

Susan Brown
Hi Larry,
Here's the question we're talking about. Please answer my questions below.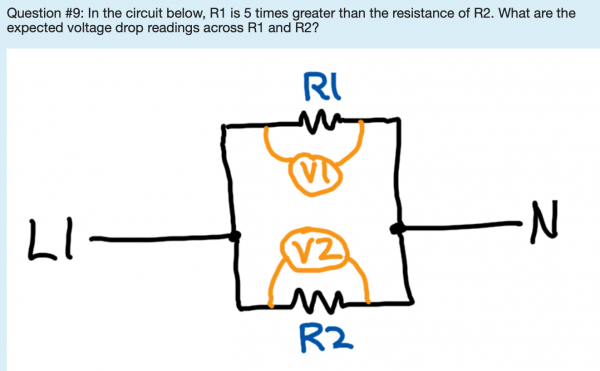 1. In order to answer the question, you first have to know what the voltage supply is to the circuit. That is indicated by the L1 and the N. What does that signify?
2. There are two loads shown: R1 and R2. Are they in series or in parallel?